Posted from: Music Matters Blog
Growing up my Dad always told me that "if it sounds too good to be true, it probably is." That truism has served me well, but there are always a few exceptions. And this is one of them. It's been a while since I first wrote about my foray into Piano Safari (ok, so it's been a while since I wrote about much of anything!), but I love this method even more now than when I began using it!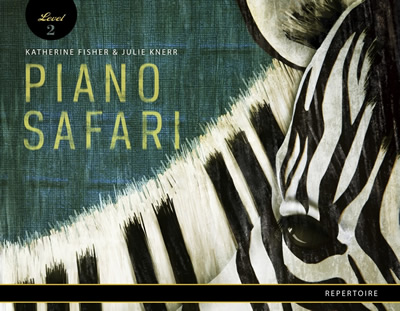 I believe it is accomplishing exactly what its creators (Julie Knerr and Katie Fisher) intended – a solid foundation in the fundamentals of reading music notation while simultaneously developing fluency at the piano, thus enabling students to experience more musically interesting pieces sooner and advance to more challenging repertoire more quickly. All of my students who began with Level 1 have now moved into Level 2, and are doing a fabulous job!